text: e.e. cummings
duration: 7min
instrumentation: SATB chorus and harp
premiere: The Dale Warland Singers, Dale Warland, conductor, Kathy Kienzle, harp; Orchestra Hall, Minneapolis, MN on 12/20/1990
commissioned: Dale Warland
This tender setting of the e.e. cummings poem is one of Heitzeg's most performed Christmas pieces.
Recording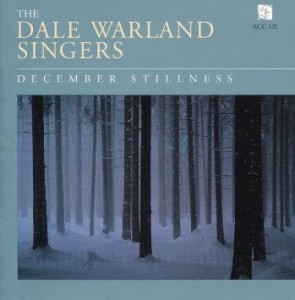 December Stillness includes a wide range of choral works, including Herbert Howells: Long, Long Ago. Kryzsztof Penderecki: Izhe xeruvimy (Song of Cherubim). Alf Houkom: The Rune of Hospitality. Trond Kverno: Corpus Christi Carol. Arvo Part: Magnificat. Sergei Rachmaninoff: Khvalitye imya Gospodnye (Praise the Name of the Lord). Marjorie Hess: The Oxen. Igor Stravinsky: Ave Maria. Javier Busto: Ave Maria. Francis Poulenc: Quem vidistis pastores dicite. Stephen Paulus: Evensong. Steven Heitzeg: little tree.
Featured musicians
Audio Sample
little tree
Purchase