duration: 9min
instrumentation: solo piano
movements: 1. the people who give you there food give you their heart (for Cesar Chavez) 2. NAMES (for Cleve Jones) 3. My true religiion is kindness (for His Holiness the 14th Dalai Lama) 4. We can love what we are without hating what and who we are not (for Kofi Annan) 5. Navdanya (for Vandana Shiva) 6. Plowshares Movement (for Daniel and Philip Berrigan) 7. Compassion is a verb (for Thich Nhat Hanh) 8. If you are feeling helpless, help someone (for Aung San Sui Kyi) 9. Peace Sign (for Bayard Rustin) 10. That's all nonviolence is---organized love (for Joan Baez) 11. We must use the weapon of love (for Martin Luther King, Jr) 12. Imagine (for John Lennon) 13. Ahimsa (for Gandhi).))
premiere: Teresa McCollough, solo piano; [TBA] on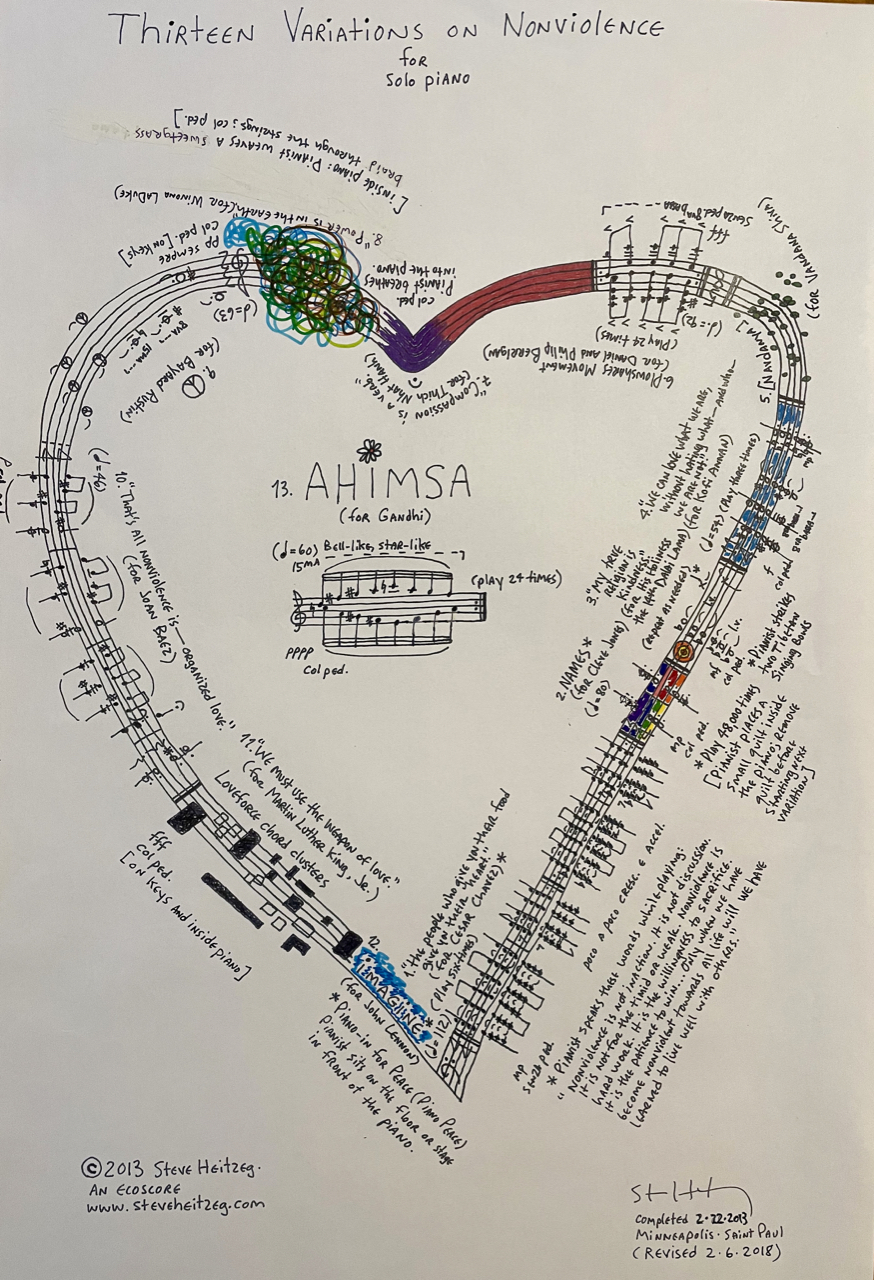 This work was profiled in the New York Times in 2013.
nytimes.com/2013/05/12/nyregion/notations-21-project-is-at-art-league-of-long-island-in-dix-hills.html